What makes us different from other mental healthcare centres?
Choosing a therapist is an important step: it is easy to get lost in the sea of information about different therapeutic modalities and select which route will address your concerns most effectively. We took care of that for you.
Professional growth is one of the cornerstones of our team. While we grow as a team whose members hold each other other accountable for excellence, we recognize and value individual strengths. InnerSight Psychotherapy offers comprehensive and effective counselling and psychotherapy support for children, adolescents, adults, couples and families. You will be paired with a therapist who is the best fit for your unique circumstances, challenges, personal preferences, beliefs and goals. If, at any time, you feel that your relationship with your therapist is not conducive to healing or achieving your goals, we will work with you in a positive way to address your needs.
Unlike most other psychotherapy providers, you are not completely reliant on one individual therapist. We follow a collaborative process whereby your case is reviewed by more than one therapist, to ensure that you are receiving the care and treatment plan that is right for you. All of this is done with full respect for your privacy. All of our therapists are committed to maintaining the highest standards of confidentiality.
This collaboration extends beyond our clients. Our therapists are skilled in different modalities and specialities, and they are eager to learn from one another, and to help each other become even better than they already are. Through peer meetings and educational workshops, they research new therapy methods and constantly strive for professional development.
Melissa Farinaccia, RP (Qualifying) – Registered Psychotherapist, Qualifying



Melissa Farinaccia is a Registered Psychotherapist (Qualifying) and is in good standing with the College of Registered Psychotherapists of Ontario. She completed her undergraduate degree at the University of Guelph Humber where she graduated with a Bachelor of Applied Science in Psychology and a Diploma in General Arts and Sciences. She then went on to complete a Master of Arts in Counselling Psychology at Yorkville University. Melissa is a professional member and is in good standing with the Canadian Counselling and Psychotherapy Association.
Hi! I am so glad you've taken the step to look for a therapist. Being in your shoes before, I know how confusing it can be. What is therapy? What can I expect? It's normal to be overwhelmed at first. Therapy is sometimes misunderstood as a place where you need to go and be formal, a place where you need to go in order to "get better" – I guess it's because other forms of therapy, like massage therapy, do have this goal! That's not quite it. I don't believe that anyone needs to "get better." Maybe you're anxious and want to reduce that uncomfortable feeling, or maybe you get so angry that you lash out at your loved ones. This is all normal, and rather than reject that these emotions should be there, I work with you to understand the why. Why are they there? What is their purpose? How do they help you? Believe it or not, all emotions have a purpose and serve to protect you from an internal (or external) danger. (Aka a threat to your stability, happiness, safety, etc). I use various techniques/resources/methods to help you reduce the undesired behaviour/feelings that these emotions create. The first step to that, is always getting curious! There is nothing wrong with you, if it feels wrong, it just means you don't fully understand it – and that's ok, most of us don't right away. It's not something we're taught to do. That's what therapy is for! I am happy to offer free consultations for those who would like to learn more. Please visit the book now page to book yours. I look forward to hearing from you.
Book an appointment with Melissa today.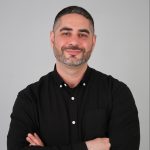 Phil Azer, RP (Qualifying) – Registered Psychotherapist, Qualifying



Phil is a Registered Psychotherapist (Qualifying) with the CRPO (College of Registered Psychotherapists of Ontario), under Svetlana Antonyshyn's supervision. He believes that in order to change the way we live, we must change the way we think. Phil works with people facing a variety of challenges, such as depression, anxiety, anger management, grief and more. He utilizes various approaches to help clients, such as Cognitive Behavioural Therapy and Solutions Focused Therapy. Phil strives to provide clients with the right support, guidance and skill set development to foster perspective, acceptance, growth and resilience to meet each client's individual needs.
Book an appointment with Phil today.
Alicia Aquino-Mandel, RP (Qualifying) – Registered Psychotherapist, Qualifying

Alicia holds a Master of Arts in Counselling Psychology and is a Registered Psychotherapist (Qualifying) with the CRPO (College of Registered Psychotherapists of Ontario). Something that Alicia values most about therapy is providing each client with a safe space to be themselves. Therapy is about slowing things down and to begin doing things that we don't do outside the therapy room. The goal is to serve each client with individualized care and help them take part in the process of becoming a more mindful and aware person. Alicia works with individuals struggling with anxiety, depression, OCD, grief, postpartum and perfectionism. Modalities such as Psychodynamic, Internal Family Systems, Emotionally Focused therapy, and acceptance-based work, are used with clients depending on their needs. Alicia looks forward to joining you on this journey and guiding you through it with a better sense of self.
Book an appointment with Alicia today.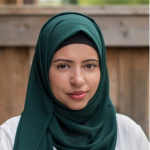 Zainab Mahdi, RP (Qualifying) – Registered Psychotherapist, Qualifying

Zainab is a Registered Psychotherapist (Qualifying) with the CRPO (College of Registered Psychotherapists of Ontario). She is a Master of counselling psychology candidate (MACP). She works with individuals from diverse ethnicities and backgrounds. Zainab works with individuals coping with a range of psychological issues including anxiety, depression, anger, trauma, self-esteem, body image and grief and bereavement. Zainab applies different approaches to therapy including; Mindfulness Based Cognitive Therapy, Cognitive Behavioural Therapy, and Solution Focused therapy to accommodate her clients' needs. By integrating these approaches holistically, Zainab believes that the journey towards positive change is possible and achievable!
Book an appointment with Zainab today.

Anna Soroka, Psychotherapist Intern

Anna is a Psychotherapy Inern with InnerSight Psychotherapy. She is a Master of counselling psychology candidate (MACP). Anna has experience working with individuals who are coping with various psychological issues including relationship strain, anxiety, depression, body image and self-esteem. She also has worked with a wide age range, from adolescents to young adults to elders. Anna has a way of making clients feel comfortable in discussing difficult issues and has the ability to motivate them to work through their troubles. Her use of Cognitive Behavioral Therapy as well as Acceptance and Commitment Therapy help clients change their lives for the better. Anna has a passion for supporting and guiding clients towards a more resilient future and is able to connect to each individual in a unique and compassionate way!
Book an appointment with Anna today.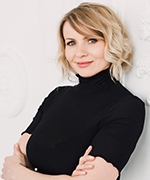 Svetlana Antonyshyn, RP – Registered Psychotherapist, Relationship Counsellor and Psychotherapy Supervisor

Svetlana is the founder of InnerSight Psychotherapy Inc., a Registered Psychotherapist, Relationship Counsellor and Supervisor for psychotherapy interns, with over 11 years of experience. She launched InnerSight Psychotherapy in 2019 as a psychotherapy clinic that not only provides comprehensive and compassionate mental health care, but also as a means for the next generation of psychotherapists to master their craft and further develop their skills under her professional supervision. 
Svetlana offers weekly supervision, providing guidance and mentorship for psychotherapists qualifying with the College of Registered Psychotherapists of Ontario (CRPO). Working with her CRPO qualifying psychotherapy interns, Svetlana oversees all initial assessments and treatment plans for InnerSight clients seen by her staff. 
In addition to supervision, Svetlana also offers individual and group psychotherapy services. Svetlana's choice to pursue psychotherapy arose from the pain of a deep personal loss. Intensive training in a variety of modalities combined with empathy borne from experience makes her a compassionate therapist with a true desire to help people. Her holistic approach is effective and empowering, resulting in life-long positive changes for her clients.
One of Svetlana's specialties is relationship counseling.
Known for her authenticity, warmth and engaging personality, Svetlana's ability to identify and help couples reach into the deeper layers of the psyche has transformed many lives. Using principles of Coherence Therapy (formerly known as DOBT), IFS therapy model and elements of IMAGO therapy, Svetlana has helped hundreds of individuals and couples resolve ongoing conflict, re-create emotional connection, strengthen sexual connection and improve communication skills in order to develop functioning and secure relationship.
In order to make the most out of couples counseling, here are some tips:
Shift your focus towards your marriage instead of worrying about divorce;
Be prepared to work on yourself as well;
Give it a few months – it takes time to repair relationships
Prioritize therapy
Have the same goal – having different agendas will make the process more difficult.
Book an appointment with Svetlana today.